Lafayette Square is one of the most visited Squares in Historic Savannah. With buildings such as the Cathedral of St. John the Baptist and the Andrew Low House, Lafayette Square must be visited by any history buffs that visit Savannah.
Attractions on Lafayette Square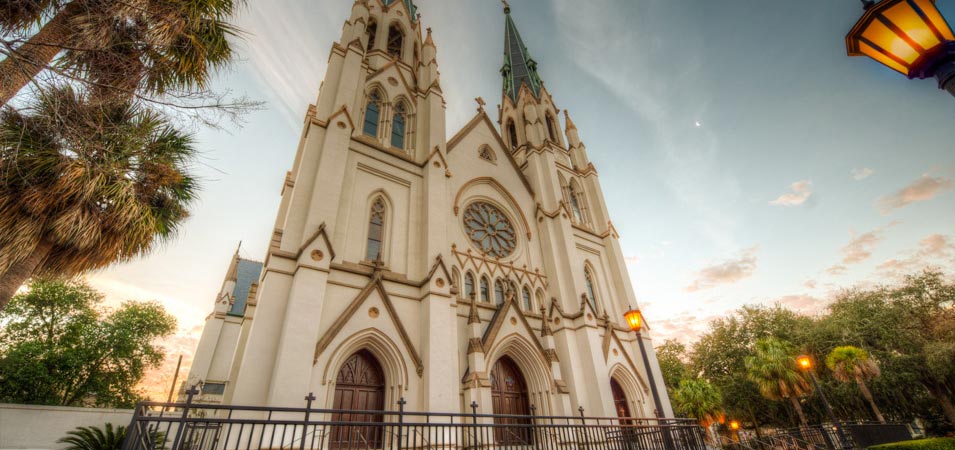 One of the 'Must-See' locations in Savannah, The Cathedral of St. John the Baptist sits on the north east side of Lafayette Square in Savannah. Easily one of the most impressive buildings in Savannah, the Cathedral is just as beautiful on the inside as it is on the outside.
Throughout the day, depending on that day's schedule, you can walk into the Cathedral of St. John the Baptist and check it out. Make sure you take a camera as you'll want to take some pictures, I can assure you.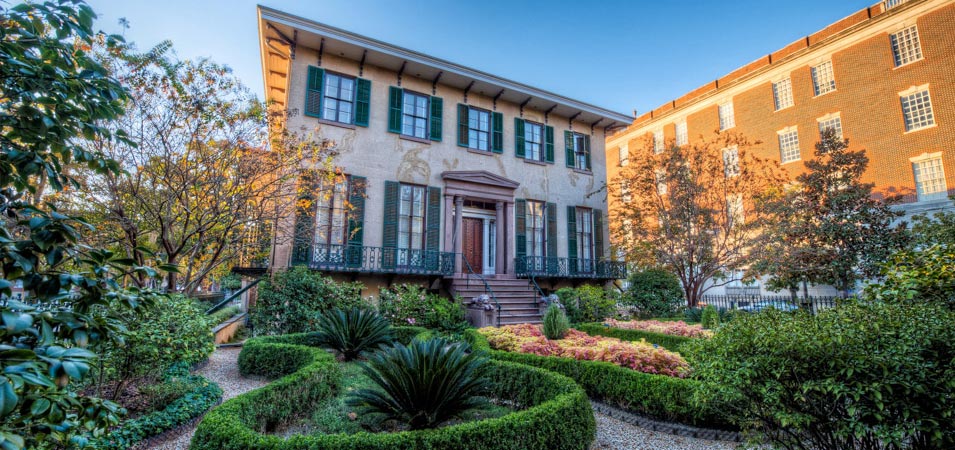 On the south-west corner of Lafayette Square is the Andrew Low House. The Andrew Low House was built for the father of Juliette Gordon Low, the founder of the Girl Scouts. She even lived in the house for some time.
The Andrew Low House also hosted a number of well noted historic figures, including General Robert E. Lee. You can go on tours of the Andrew Low House during the day. It is well worth checking out while you're in the Lafayette Square area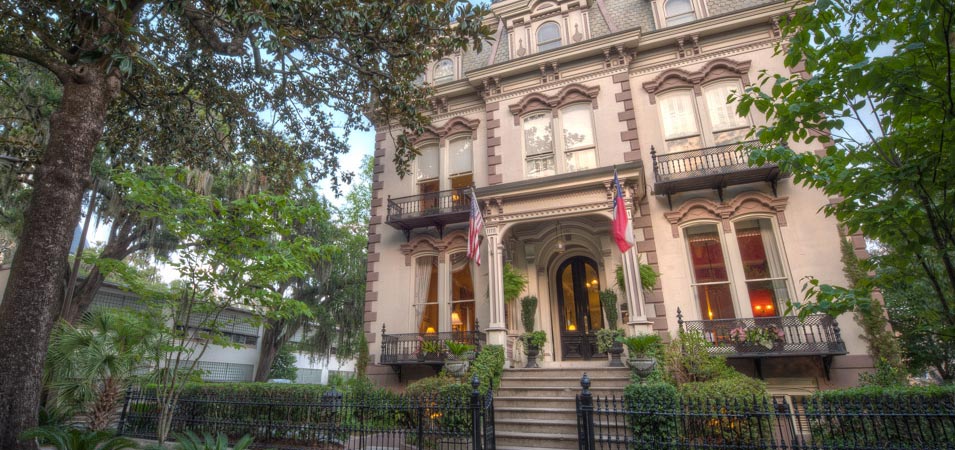 The Hamilton Turner Inn is one of the finest Bed and Breakfasts in the Historic District of Savannah, if not the entire south. Located on Lafayette Square, the Hamilton Turner Inn welcomes guests to one of the most beautiful structures in Savannah.
Photographing Lafayette Square
Sunrise is a great time for photography in Savannah! And Lafayette Square is a great place to photograph some of those first morning sun rays. (picture below) It was such a beautiful morning, with gorgeous light.
This photograph was taken in Lafayette Square here in Savannah. Named for the Marquis de Lafayette, of Revolutionary War fame, Lafayette is a very popular Square with tourists. The biggest draw, which you can see in the background, is the Cathedral of St. John the Baptist. The Cathedral is a beautiful place to visit. There are few places in Savannah that photograph more amazingly then the inside of St. John's.
In the foreground of the photograph you can see the fountain that is placed in the center of Lafayette Square. This fountain commemorates the 250th anniversary of the founding of Georgia as a colony. On St. Patrick's Day, the water in the fountain is dyed green.