The last of the Savannah Squares, Whitefield Square, was designed in 1851 and named for Reverend George Whitefield, founder of the Bethesda Orphanage. In the center of the square boasts a Victorian-era gazebo surrounded by Azalea bushes, a great place for weddings and events.
Built post-Civil War, many of the houses near the square and ward are built in the Victorian and Queen-Anne styles. Also located on the square is The First Congregational Church, home of the historic Beach Institute.
George Whitefield
Arriving in Savannah from England in 1738, Reverend George Whitefield was a founding leader of the Methodist movement, one of the first ministers of the Georgia colony, a rector of Christ Episcopal Church, and founder of the oldest orphanage in the United States, Bethesda Orphanage. Bethesda Orphan House was founded by Whitefield in 1740 and supported by the likes of Benjamin Franklin and visited by several Founding Fathers.
Attractions on Whitefield Square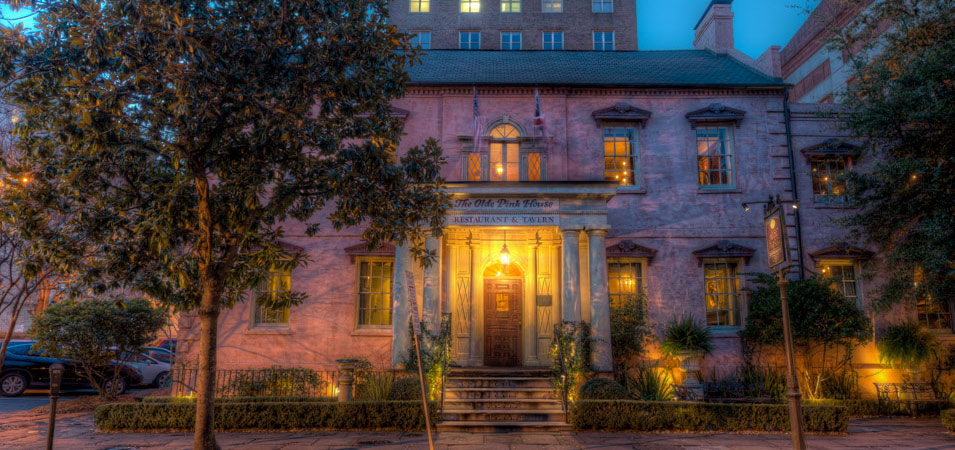 The First Congregational Church was originally built in 1869 for New England Congregationalists that came to teach at Beach Institute. Also known as The Oglethorpe Colored Free School, the Beach Institute was developed in 1865 and built in 1867 as the first institute for learning in Savannah for newly freed slaves. Alfred S. Beach, a New Yorker and editor of Scientific American, the institute's namesake, donated funds to purchase the site. The Beach Institute closed in 1919 after a lack of enrollment and now serves as the African-American Cultural Center.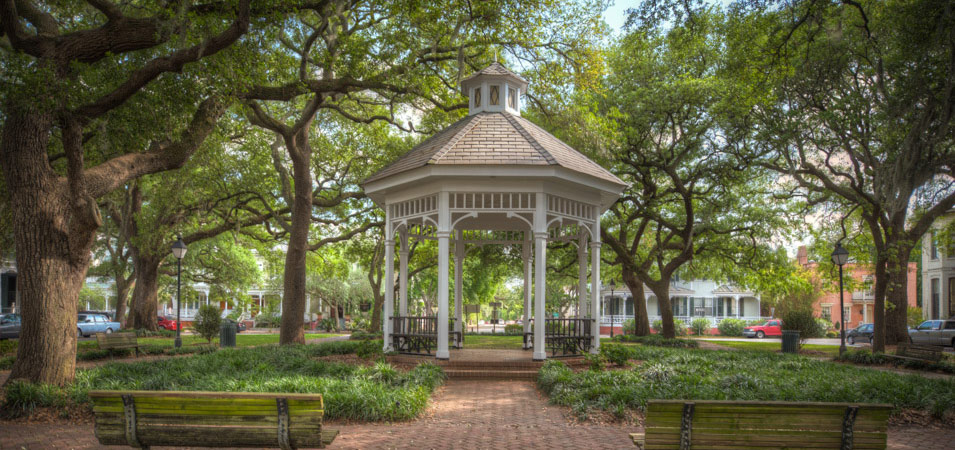 Right in the middle of Whitefield Square is this big white gazebo which can be seen in the photograph below. This Gazebo has been the place of many weddings in Savannah. On any given Saturday there is probably at least one bride and groom exchanging their vows in Whitefield Square. While all of these happy activities may be taking place in the Square in the present day, it hasn't always been that way. As a matter of fact, Whitefield Square is rumored to be the site of one of the largest un-exhumed slave burials grounds in Savannah. I wonder if all of those beautiful brides realize that?!