Dwelling at the western end of town, Franklin Square and Franklin Ward were designed in 1790 and named after none other than Benjamin Franklin himself. The city's water tower was located in the center of the square in the mid to late nineteenth century and became lovingly referred to as "Water Tower Square", "Water Tank Square", and "Reservoir Square." Franklin Ward consists largely of post-Civil War commercial buildings and apartments.
Franklin Square was dissected in 1935 during the Highway 17 expansion project. Fortunately, in the 1980s near the 250th Anniversary of the founding of Georgia, it was restored in commemoration.
Named after Benjamin Franklin
Benjamin Franklin was not only a Founding Father of our country, but also an agent to Georgia in London to the Parliament and King from 1768 to 1775. Franklin County Georgia, Franklin Square, and Franklin Ward were named in his honor while he lived in Paris. Upon his return from Paris, Benjamin Franklin was outspoken about his opposition to slavery, thus disaffecting himself from Georgia and the south. He died an old American politician in 1790 at the age of 85.
Attractions on Franklin Square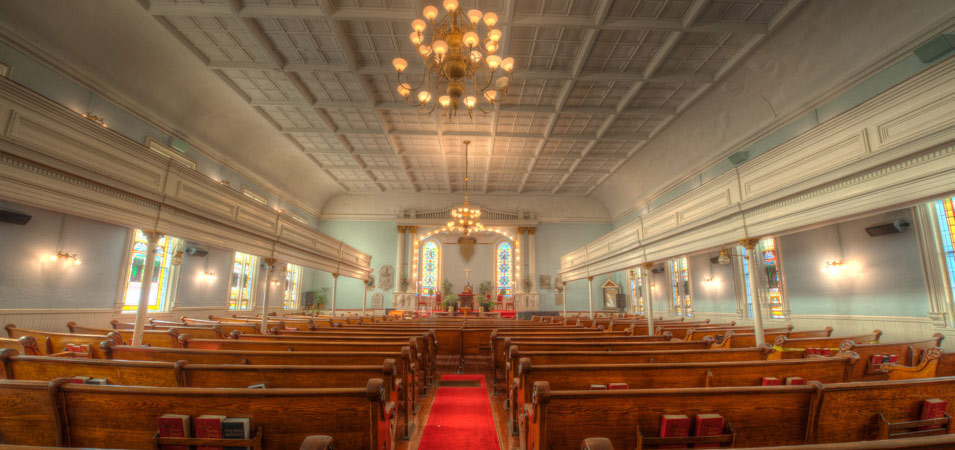 Located at 23 Montgomery Street and organized in 1788, the First American African Baptist Church is identified as the oldest black Christian congregation in the United States. It was developed 12 years before the first white Baptist church in Savannah.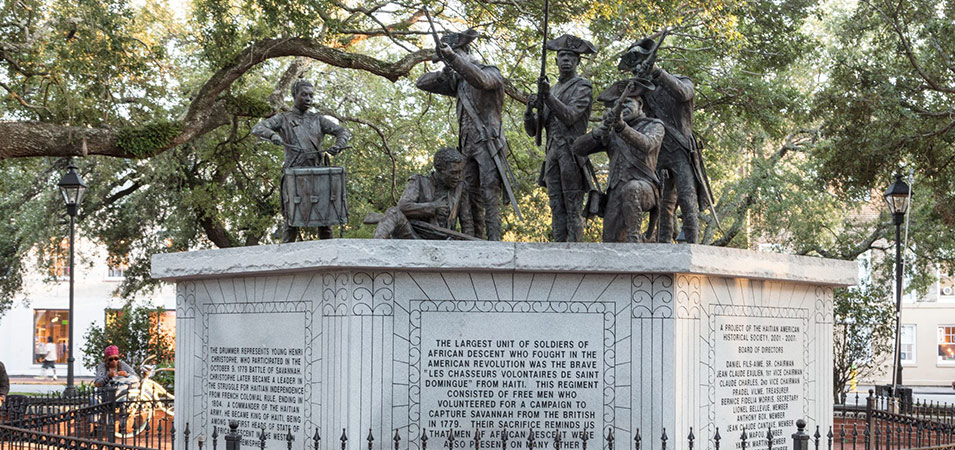 The Haitian Monument
A monument in the center of Franklin Square memorializes the Haitian soldiers who fought in the Siege of Savannah in 1779. James Mastin created the sculpture and displays the "Les Chasseurs-Volontaires de Saint-Domingue," or Freedom Fighters, including 12 year old commander and Haitian King, Henri Christophe.