Chippewa Square is one of Savannah's most popular Squares, for tourists and locals alike. On any given day you can site on one of the stone benches and watch hundreds of people walking by...half of them looking for the infamous Forrest Gump bench...which isn't in Chippewa Square by the way. The bus stop scene in Forrest Gump was filmed in Chippewa Square, but the bench never existed. It was a movie prop which now sites in a museum in Savannah.
Chippewa Square was laid out in 1815. The name Chippewa was used to honor the men who fought at the Battle of Chippewa, which was a battle in the war of 1812. In the middle of the Square is the monument to the founder of Savannah, James Edward Oglethorpe. It was Oglethorpe, way back in 1733 who first put boots on the soil on the bluff by the Savannah River. The city of Savannah and eventually the state of Georgia followed.
Attractions on Chippewa Square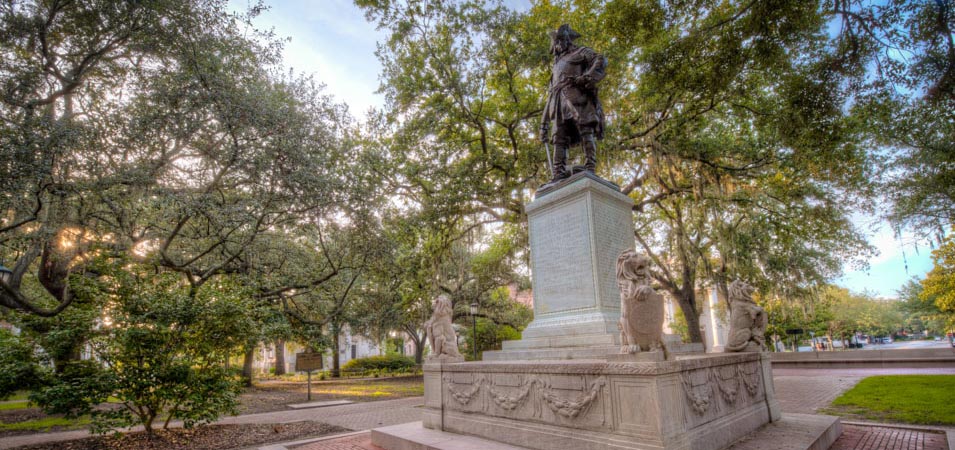 In Chippewa Square stands General Oglethorpe, in all of his bronze glory. He has never looked better. Many people consider the General Oglethorpe statue one of the most beautiful states in Savannah.
This statue honors General James Oglethorpe, the founder of Savannah. While Mr. Oglethorpe may get the lion's share of attention (get it? ha) on the monument, there are four interesting lions sculpted into the monument. Each lion is slightly different. When you're in Chippewa Square next time, check out the four lions.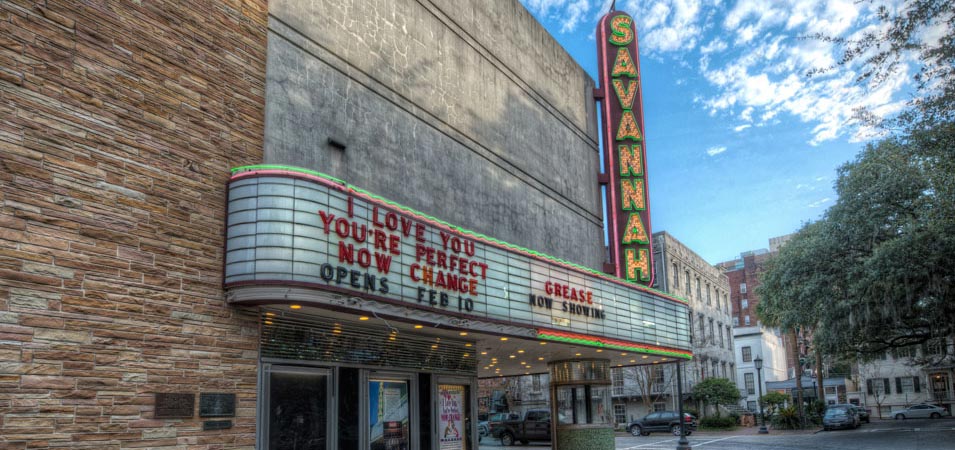 The Savannah Theatre is the oldest continually running Theatre in the United States. Built all the way back in 1818 on Chippewa Square, the Savannah Theatre has entertained countless people it its almost 200 year history. Today, the large neon sign in front of the Savannah Theatre screams out for your attention but it hasn't always been that way. The exterior of the Savannah Theatre has changed many times over the years..often due to large fires.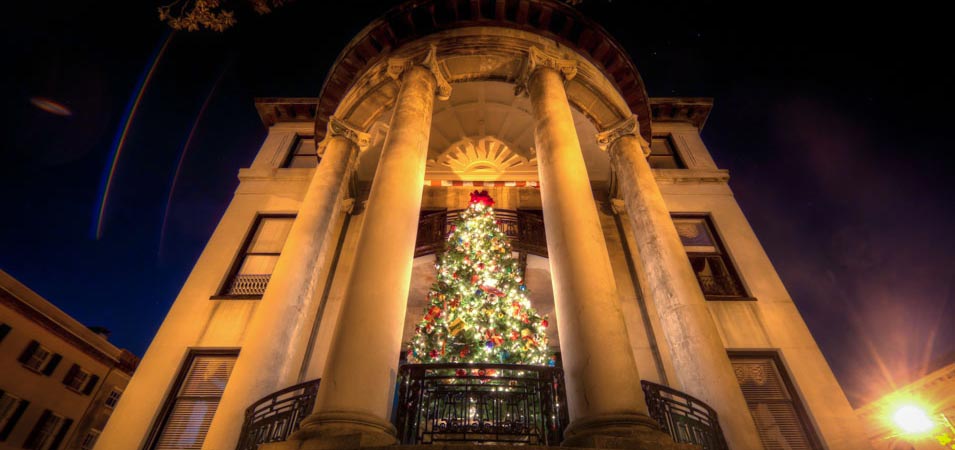 The Moses Eastman House
At 17 West McDonough Street sits the Moses Eastman House. Designed by Charles Clusky, the house was designed and built for John Stoddard in 1847 on Chippewa Square. The house was originally only two stories but a third story was added in the early 1900's. While checking out the house, which is easily distinguishable by its columns, check out the Iron Fence that surrounds the front of the house. On the fence you will find metal plates with the faces and names of significant men.