Laid out in 1733 and originally named St. James Square, Telfair Square was renamed in 1883 in honor of Edward Telfair, the three time Governor of Georgia and prominent patron of the arts in Savannah. The Telfair Academy, Telfair Museums, and Jepson Center surround the square located at Barnard and President Streets.
Attractions on Telfair Square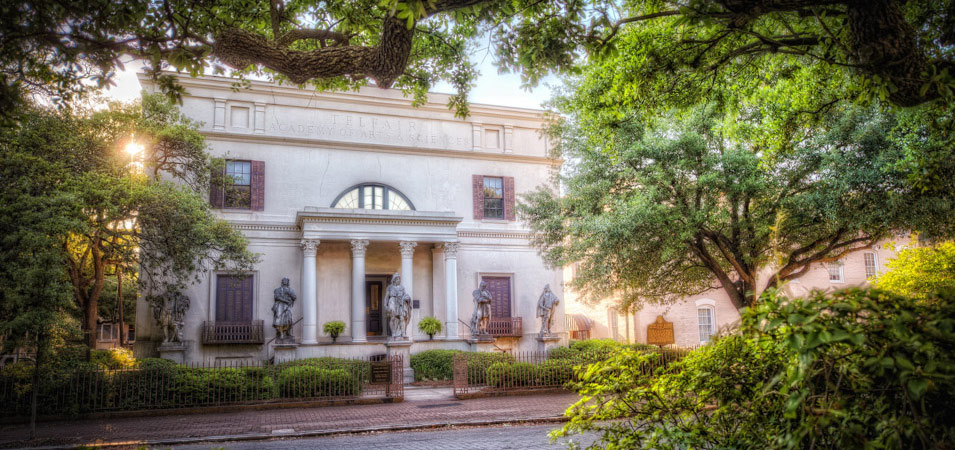 The Telfair family made a multitude of contributions to early Savannah's culture. Edward established a successful export business and married into a wealthy family formerly of South Carolina. The wealth and stature he acquired led him into politics and he became the next Governor of Georgia.
One of the beautiful Telfair family homes was deeded to the city in 1886 upon the death of the last heir and became the Telfair Museum of Arts and Sciences.
127 Barnard Street is the location of Trinity United Methodist Church, a Greek Revival-Style religious institution designed by John B. Hogg in 1848 and the oldest Methodist church in Savannah.
Telfair Square today
Telfair Square is a must-see for any art lover visiting Savannah. The Jepson Center for the Arts and Telfair Museum of Art are at the center of this lively arts scene.