Calhoun Square, located on Abercorn Street, was laid out in 1851. It is the only Square in Savannah with all of its original buildings still around. Many of the homes built around Calhoun Square were built in the Greek Revival style. Calhoun Square has many notable buildings on it including the Massie School. Throughout its history Calhoun Square has served many purposes including a burial ground for slaves.
Calhoun Square was named for John C. Calhoun, a South Carolina statesman who, among other titles, served as Vice President John Quincy Adams and Andrew Jackson.
Today, Calhoun Square may not be the most visited Square in Savannah, but it is certainly one of the more interesting ones. Perhaps, Calhoun Square is most well known for the number of haunted houses around the Square. This makes it a very popular stop for Ghost Tours Companies.
Attractions on Calhoun Square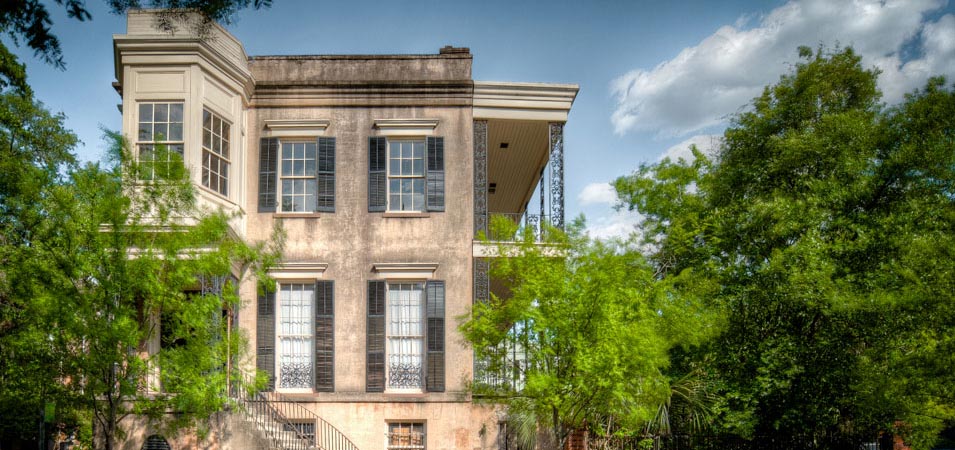 432 Abercorn, considered by many to be one of the most haunted homes in Savannah, is steeped in legend and conjecture. This house, built in the Greek Revival style,  was built back in 1868 for Benjamin T. Wilson, a veteran of the American Civil War.
Many stories surround the history of this grand house at 432 Abercorn. From murders, suicides, and disappearances. There seems to be a strange energy that comes from the walls of this dilapidated structure.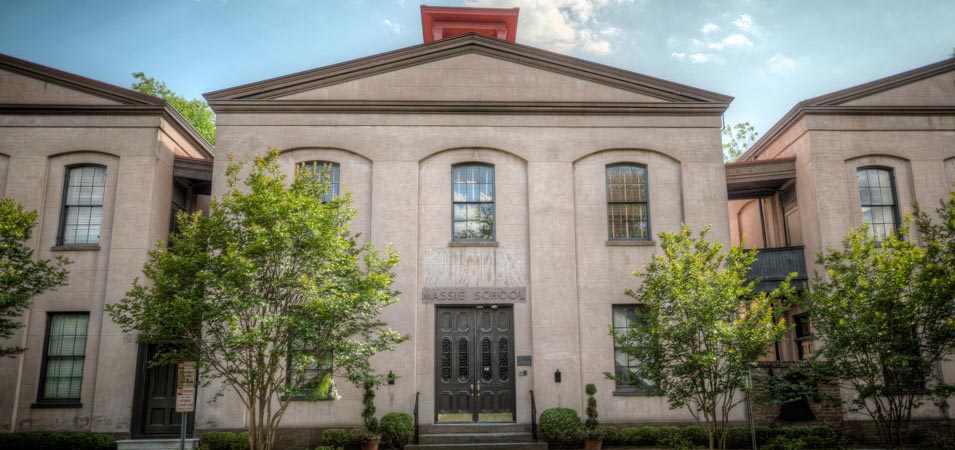 Back in 1865, the Massie School opened up in Savannah. It was the first public school in Savannah. Completed in 1856, the Massie School was designed by architect John Morris. The school is named for Peter Massie, who left $5,000 for the building of a school in Savannah which would help to educate the children of poor parents here in Savannah.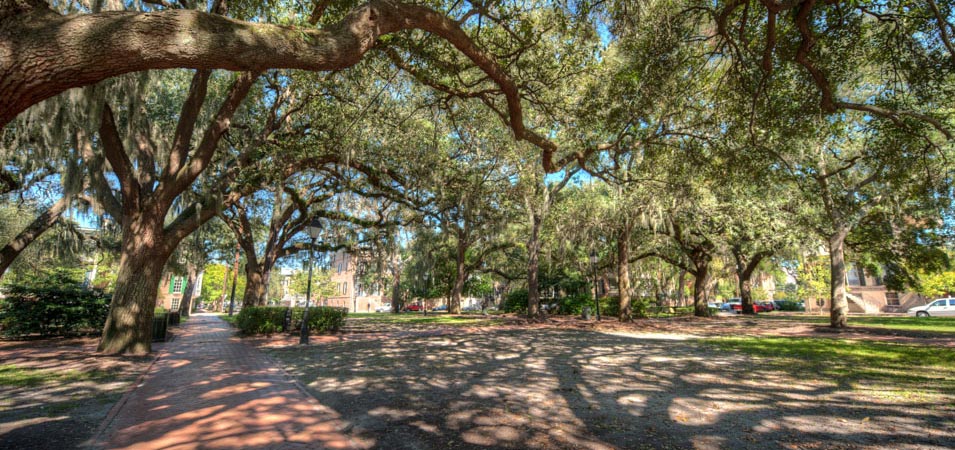 Savannah's Historic Cemeteries
Even though nobody here in Savannah likes talking about it, Savannah played a big part in the slave trade in the American South. Most of the times, slaves were not treated as equals in life...and in death. Some slaves were given a proper burial, but many were not. At one time Calhoun Square was on the outskirts of Savannah, beyond the city limits. It just so happens that many of the slaves who died in Savannah during the 18th century were buried in Calhoun Square.
Many of the burals that were originally in Calhoun Square were moved to Laurel Grove Cemetery, just south-east of the Historic District. As was the protocol for the times, the slaves and other people of color were buried in Laurel Grove Cemetery South, while any white persons were buried in the North Section of Laurel Grove Cemetery.