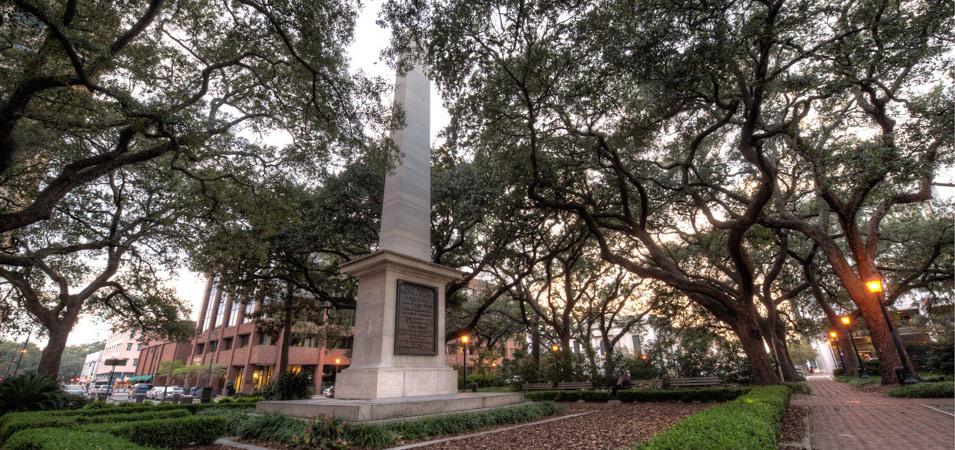 General Nathanael Greene (1742-1786) was a Revolutionary War hero who believed in independence and fought passionately for freedom. Now considered an instrumental part in the victory of America, Green led several battles in both the South and the Northeastern United States despite not having any formal military training. His achievements have marked our history, displaying a true example of courage and perseverance.
Early Life of Nathanael Greene
Nathanael Greene was born in Warwick, Rhode Island, on August 7, 1742. His parents were Quakers - members of a peaceful Christian movement - and raised him with soul-centered, strict moral principles. As was customary within this religious community, Greene received very little education during his formative years. The instruction, although brief, was top-notch, guided by Ezra Stiles, a brilliant scholar and future president of Yale College. His limited knowledge led him down a path of exploration and self-education during his early adulthood, collecting books on the various subjects that interested him.
For several years, Greene managed his father's ironworks and established himself as a capable, hard-working individual. His conservative religious upbringing, coupled with his beaming potential, made Greene stand out. He became known within the community for his trustworthiness and sober judgment, qualities that in 1770 earned him a place as a legislator in the Rhode Island General Assembly. He served several terms in the legislature but left when his interest started to decline, and his focus shifted to the military.
During this time, his religious beliefs began to clash with his political views. While he wanted to follow the Quaker tradition, fighting for independence was his passion. Greene decided to put his beliefs aside and commit to the revolutionary movement. This decision caused him to be shunned by the Quakers, who believed conflict goes against God's wishes for humanity.
Military Service & Accomplishments
In 1774, after years of advocating for the independence of the colony, Greene, along with several others, organized a militia unit called the Kentish Guards. The group was formed in Rhode Island to protect the town of East Greenwich from the Tories (colonists who stayed loyal to the crown during the American Revolution). Greene soon assumed command of this unit, all the while learning about leadership and battle strategies. Despite his hard work, he failed to be recognized and left after he was denied an officer's commission. He moved on to serve as Major General in the Rhode Island army before being appointed Brigadier General in the Continental Army.
Siege of Boston & Role of Quartermaster General
Nathanael Greene served alongside General George Washington during the Siege of Boston (1775-1776), successfully taking back the city after British forces had occupied it. During this battle, General Greene impressed Washington with his logistical abilities. He determined the most efficient ways to distribute soldiers and supplies, a skill that granted him command of the city once the year-long siege was over. Greene continued to serve under General Washington, taking on the battles of Fort Washington (1776), Trenton (1776), Brandywine (1777), and Germantown (1777).
During their winter encampment in Valley Forge, Pennsylvania (1777-1778), George Washington and his troops suffered tremendously due to lacking supplies. After this occurrence, Greene spent three years as Quartermaster General, arranging equipment and supplies, as well as devising the best way to transport them. Greene, who was incredibly logistically skilled, thrived in this role. He thought of innovative ways to distribute essentials, strategies that were employed even after he left to fight the British in the South.
Liberating the South
In 1780, following Washington's recommendation, Greene was sent to the South to lead the patriot army in their battle against the British. By this time, British commander, Charles Cornwallis, had taken hold of Georgia and South Carolina with the help of loyalists. To weaken Cornwallis and his troops, Greene employed different tactical strategies that included splitting his troops and ambushing the enemy. Bit by bit, he started loosening the chokehold Britain had on the South, weakening them, and forcing them to surrender. The end of British occupation in the South is primarily attributed to his brilliant leadership and efficient strategies.
Aftermath
Once the American Revolutionary War had ended, Greene became a highly-regarded war hero. For his service, he was granted the Mulberry Grove Plantation by the State of Georgia. However, Green didn't just receive praise and gifts after the war; he also faced scrutiny when he was charged with making a profit from military supplies during his time as quartermaster. His staggering debt also forced him to sell his property in Boston and move into the Georgia plantation. Greene and his family spent three peaceful years in Georgia before Greene passed away from heatstroke in 1786. He was subsequently transported to town and buried in Savannah's Colonial Park Cemetery.
The Nathanael Greene Monument
The 50-foot tall Nathaniel Greene Monument stands in the center of Savannah's historic Johnson Square, one of the oldest monuments on one of the oldest quadrants in the city. Although the memorial was initially meant to honor George Washington, the city decided it would be fitting to honor Nathanael Greene, Washington's rumored favorite general, and close friend.
The piece was designed by renowned Philadelphia architect William Strickland (1788-1854), best known for his work on U.S. railroads and for developing the Tennessee State Capitol building. The artist modeled the memorial after the famous ancient Egyptian obelisks, known as Cleopatra's Needle. The massive white marble obelisk sits on a multiple-tier pedestal, with a bas relief portrait of the war hero on one side and an inscription on the other.
The memorial's first cornerstone was laid on March 21, 1825, by Marquis de Lafayette during his visit to Savannah, 50 years after the end of the Revolution. Lafayette was one of the few surviving French officers of the war and a good friend of Greene's. That day, Lafayette, along with a group of freemasons, soldiers, citizens, and clergymen, marched to the square where a ceremony was held, and Lafayette gave a memorable speech. The city proceeded with the construction and installation of the monument, finally completing it in 1830.
Although it was a well-known fact that Greene was buried in the Colonial Park Cemetery, the exact location of his remains was unknown, as vandalism during the Civil War obscured many burial sites. In 1901, his remains were located and exhumed. A year later, he was reinterred in Johnson Square, at the base of the monument.